Broken Laptop? No Problem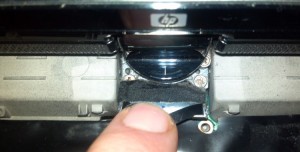 Your Local
Laptop Repair Center
Offering numerous laptop repair services including:
Broken Screen Replacement

Software Issues – Need Virus Removal?
Motherboard Repair and Replacement
Laptop Graphics Issues
DC Jack Repair
Hard Drive Replacement – Need Data Recovery?
LCD Bezel Repair
Top Case Repair
Bottom Case and Plastics Repair
Touchpad Replacement
Keyboard Replacement
Laptop repair can be costly but it doesn't have to be that way. We don't like hearing that you had to throw away a system that could have been saved. We love hearing about our laptop repairs out performing factory life standards.
From laptop repair to ultra book to touchscreen repair, we service all makes and models.  Why not save a laptop and your money while reducing waste while your at it?
Have A Laptop Repair Question? Contact Us
<–  Back to Computer Repair